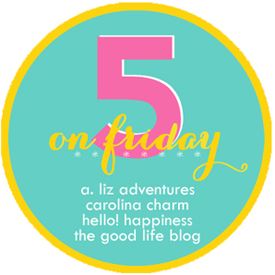 ONE: Fall has officially arrived with the PSL! I don't want to entirely mess up my workouts so I will stick with getting one just on Fridays! That's a great way tot start the weekend off right? I normally get mine regularly but have some "bloggy" friends that order them iced. I may try that today.
TWO: We started football season off last night with our first tailgating experience with Berkley. She loved it! She walked and ate the entire time! We had a blast! She had an early nap so she was tired before we even got there. She's a tough cookie though! We tailgated until the game started and watched about 30 minutes and then I left to come home for bed. Ben stayed back with his family & guess what....UNCP won! Whoop Whoop
THREE: We are having a fun filled weekend with a birthday party AND..... a diy growth chart! I am stoked about completing this project with my hubby! Once it's ready I will post the tutorial. For now this is what we are going for! I've been browsing Etsy for growth charts but can't find exactly what I want.
FOUR: I made this crock pot meal last week and it was great! Hubby approved! I also added a little more cilantro. This on top of cilantro rice..yes please!
FIVE: Need a moment to wash the dishes? I tried this "indoor water table" with Berkley this morning and she LOVED it. Seriously just dump a cup of water on the high chair and let them have at it! After a few minutes I added in some ice cubes, spoons and lids. Berkley is considered a toddler now..tear...so I've been amping up my teaching style! I told Ben we must add on a toy room so that I can take my teaching supplies out of storage so that Berkley can start using them. Finger painting is next on our list.